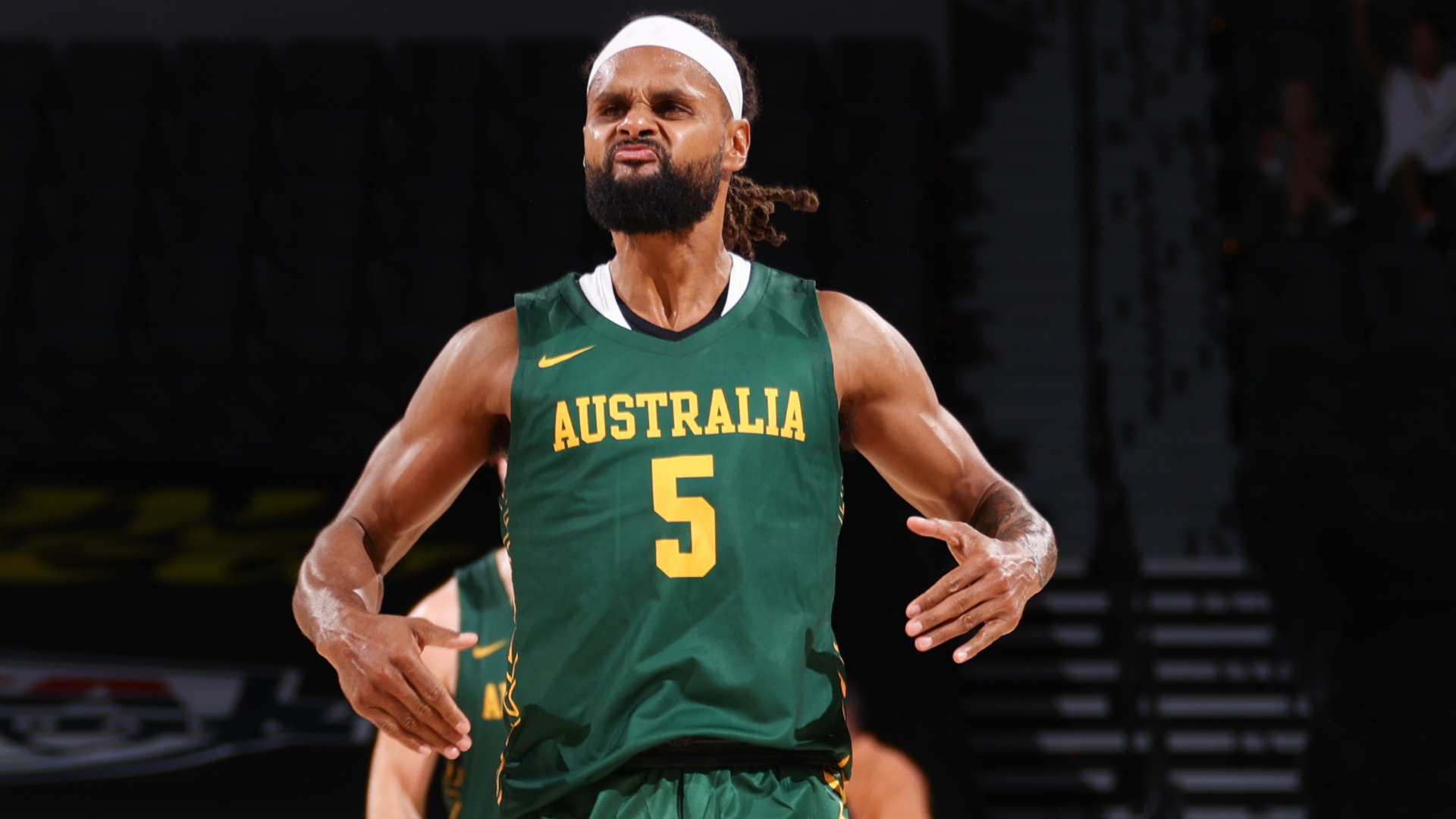 The Men's Olympic basketball tournament began with a bang as France upended an uninspiring Team USA.
Today (writing just an hour before Slovenia v Germany QF1) we have a quartet of excellent quarterfinals where you'd argue the winners look almost predictable but I can guarantee you they won't be.
International basketball has a knack of providing the unexpected and the French proved that anything is possible in Tokyo.
Let's take a look at these Olympic quarterfinals…
11AM – SLOVENIA v GERMANY
The betting market suggests this is going to be a walkover in favour of Luka Doncic and his Slovenian stars.
My view is different. I'm not brave enough to pick the Germans to upend Slovenia but the spread of 16.5 is utter madness.
Deutschland pushed Italy on day one eventually going down by 10 and used their size and versatility to remain in that contest until the very end. The Italians went on a 10-0 run to end the game so the double-digit margin is slightly misleading.
They then handled Nigeria, even though they were bizarrely listed as underdogs, before going down to the Aussies by 13 – although they again had their chances to get much closer.
Their offensive rebounding is strong as is there evenness and chemistry.
Maodo Lo leads the Germans in scoring but is only 18th overall. The two Johannes – Voightman & Thiemann – are glass munchers but this squad must make more outside shots to have a chance.
Slovenia are also monsters on the boards, so maybe that's where this game will be won.
That – and the greatness of Luka Doncic.
His Olympic performances have been phenomenal for different reasons.
He erupted for 48 in game one, then had a cosy 25 v Japan before Spain completely blanketed Doncic in terms of scoring but he still managed to impact the game greatly with 14 boards and nine dimes.
IF Germany can keep Luka to a moderate box score – say 18-24 points and 5 or so assists – then they have a huge chance.
They'll certainly get much closer than the bookies think.
PICK – SLOVENIA 88, GERMANY 80.
2:40PM – SPAIN v UNITED STATES
What a clash this could be.
Spain do not fear America, even on their best day, so there's no way experienced NBA and International stars such as Ricky Rubio, Pau & Marc Gasol and Rudy Fernandez are scared of this American outfit.
For Team USA, Jayson Tatum finally arrived in Tokyo which gives them a major scoring boost and Damien Lillard has emerged as a go-to-guy, particularly from the outside.
Kevin Durant is yet to perform to his other-worldly level but there's every chance he's been saving himself for this exact moment. He's been there before – against this same squad.
I've been a Spanish knocker this tournament and nothing they've done has impressed me much.
Whilst he's played great, I fail to see how a team who is offensively led by Rubio can upstage the world's best and win gold.
The team statistics suggest Spain are nothing more than average but as I said at the start, this experienced group do not fear America and they will go in completely confident of causing the ultimate upset.
PICK – USA 93, SPAIN 84.
6:20PM – ITALY v FRANCE
France have been my smokies for this tournament since the beginning (yes, before they beat USA) and nothing is changing. They have a tricky but favourable match-up with rivals, Italy, here but a win here would also see them avoid big guns USA/Spain and Australia.
Evan Fournier exploded on USA in that big win and his international play is outstanding whilst Rudy Gobert is yet to truly dominate a game but is more than capable, particularly with the FIBA rules allowing him to take up residency in the paint. Nic Batum also adds great versatility to the French, allowing them to use him as a big and go smaller or play him as a wing and go big against smaller teams.
For Italia, efficiency is the name of the game. They shoot free throws at 83% and only turn the ball over nine times per game.
Golden State Warriors guard Nico Mannion has been a scoring option as an athletic guard whilst we know the capabilities of Danilo Gallinari. Simone Fontecchio has stepped up averaging 18 per game.
With the core group of Fournier, Batum, Gobert and Nando De Colo – who averages 13 and six assists – this is a French unit who should with this quarterfinal and give this whole thing a good shake!
PICK – FRANCE 83, ITALY 77.
10PM – AUSTRALIA v ARGENTINA
Our Aussies clash with experienced Argentina for a shot at USA or Spain in a semi-final.
The last time we saw the Argentines, Patty Mills drilled a three-point game-winner in Las Vegas in an Olympic warm-up.
Veteran NBA and International superstar Luis Scola has been carrying his squad, averaging 23 per game. He will need more support to overcome a deep and talented Boomers squad.
Despite the massive loss of Aron Baynes, Jock Landale and Nick Kay immediately stepped up to the plate with big games on the inside. Landale, in particular, is performing incredibly well on the international stage.
Much is asked of Patty Mills as our leading scorer and main facilitator and like he always does, he will put on his Boomers Super Man cape and perform.
But what we really need in this one – and moving forward – is more from Joe Ingles as a playmaker and aggressive scorer. He's clearly our second best player and needs to play like he does for the Jazz almost every night.
Nuggets guard Facu Campazzo has posted impressive numbers – 16ppg, 5.7rpg, 6.0apg – and will be a key focus of Australia's defensive scheme.
Gabriel Deck is an Argentine worth keeping tabs on. He comes across as a real barometer for this squad.
All in all, Australia is a heavy favourite and should win going away.
BUT – Argentina has been in these situations and advanced… often led by… Luis Scola.
PICK – Australia 84, Argentina 78.